Test Tube Labels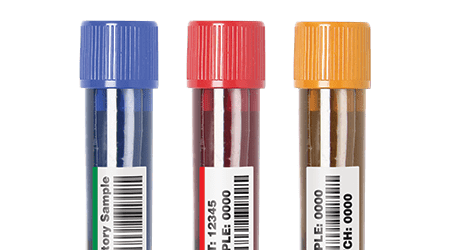 Ever been in a department store getting all doll'd up and you see the tester bottles with labels on them? We can do those! Or, do you own your own cosmetic line and you offer customers a "test" bottle to try, prior to purchasing? At SheetLabels.com we offer a large selection of labels that are a perfect size for "tester" tubes or bottles, ideal for labeling makeup products, soaps, and even perfume fragrance bottles.
Printed or Blank Test Tube Labels
Whether you need round labels, oval labels, or square labels, we have what you need! We can also custom print your labels for you to make it convenient, all you have to do is choose the perfect shape, material, and send your artwork and we will get the job done!