Sample Labels - FREE!
At SheetLabels.com, customers can request samples of all of the products we currently offer. Please take a moment to fill out the short form below. The information you provide will help us determine if there are any other products that may fit your needs. If you have any questions please call us directly at 1.888.388.2502. Once you have submitted your sample request, please allow 7-10 business days for your samples to arrive.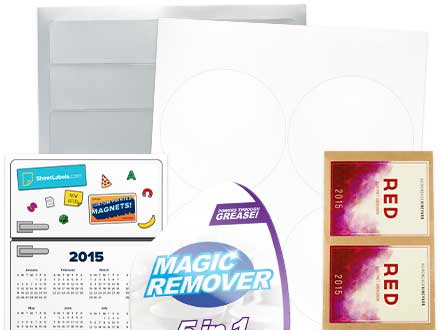 Label Samples FAQ
Do you charge for samples?
No, our samples are complimentary for any of our prospective Customers!
However, we do reserve the right to cancel your sample order at any time for any reason.

Do you offer samples of specific sizes?
At SheetLabels.com we produce all of our products on-demand. This means that we can't guarantee specific sizes for our samples because we send them from our limited inventory. If you are looking to test out a specific material to see if it'll work for your application, requesting samples of one of our products is the way to go!

How long will it take to receive my samples?
We ship our samples within 1-3 business days! They are sent USPS First Class mail and generally take 7-10 days to arrive.

How can I get my samples faster?
If you would like to receive your samples faster we can ship them via UPS or USPS Priority mail at the cost of shipping. The samples will still be complimentary but you will pay the shipping. Contact us for more details or to place an order at 888-388-2502.

Can I order a printed sample of my artwork?
We offer printed samples of all of our products that have been printed with generic artwork. If you would like a printed preview of your personal artwork you can order a Hard Copy Proof with your printed order!

Can I track my samples?
We ship all samples USPS First Class Mail. Once they've been shipped there is no tracking information available.

Feel free to contact us directly at 888-388-2502 or support@sheetlabels.com with any additional questions!