Clear Labels
3,877 Total Reviews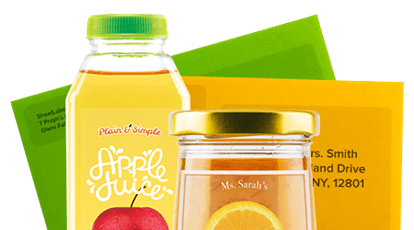 Buy clear labels, blank or printed. Get the low prices and high quality labels for laser or inkjet printing or buy printed clear labels from one of the nation's leaders! Thousands of materials, sizes & shapes. From $5.99.
High Quality, Low Price. Leader in Clear Labels
Fast & Easy Ordering - Free Delivery Options
Same day delivery on clear labels, with free shipping on all orders over $55. Get clear labels for all your printing applications, whether blank or pre-printed on sheets or rolls. From crystal clear to opaque transparency, our material options will have you covered for any application. Give us a call, our expert team offers free support!