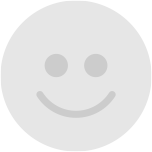 Write a review
Darrion
Darrion has helped me so much this year---just wanted to tell everyone he is fantastic to work with... I have been a customer for 7 years, the product is always good and the people are great to work with.
thank you again
Donna - SePRO Corporation----
(
White Polyester Weatherproof (for laser printers)
)
read more
Great product and customer service
We've been extremely pleased with the print quality. Added bonus: their sales team is excellent. Very responsive and helpful from getting quotes, finding just the right paper, to artwork adjustments and printing. Love doing business with this team.
(
White Polyester Weatherproof (for laser printers)
)
read more
Perfect
I have been hunting for a place to make a very specific label for me that accompanies one of my products. I knew exactly what I was looking for. I was very specific, I knew down to the thousandths place how big it had to be. SheetLabels nailed it in every way. The quality is amazing, the product is exactly as advertised. The customer service was fantastic! I had changed my order after placing it and they were able to change with no problems. They even took the time to call me to confirm that it would be the right material for the application. The woman I spoke to really impressed me with her knowledge and easy going attitude. She was friendly and polite. This place has made a customer here. If I have anything else that's available in their catalog, I'll be working with them again.
(
White Gloss Laser (for laser printers)
)
read more
Excellent customer service and quality materials
I have been a repeat customer for years. Their blank sheets work great in my color laser printer. Shipping turnaround is reasonable. Customer service is top-notch, they have always resolved any issues I have had quickly and without hassle.

They are also very easy to get free sheet samples from to test out adhesives and print quality.

I'v dealt with all the other major blank label companies, and Sheet Labels is by far the best in both quality and in customer service. They have earned my repeat business over and over.
(
Removable White Gloss (for laser printers)
)
read more
Super Easy to Work With !!!
The name says it all. Very pleased with print quality and easy self-design tool. Keep it up!!!
(
Clear Gloss Weatherproof (for laser printers)
)
read more
The BEST labels and service !
My third order now.....and I'm in Canada. Best labels around and your service is impeccable too. I needed some help with my first order as I couldn't figure out the templates, I received an email plus it was easy to talk with someone on the phone. Always a welcome plus these days. Thank you for your great products and service. Kindly, Kim
www.lovejack.ca
(
White Gloss Inkjet (for inkjet printers)
)
read more
Donna Tilley SePRO Corporation
Thank you so much for replacing the labels that were in the broken box....I have a rush order for a large number of 11x17 labels.... Everybody was fantastic....I will never get my labels from anyone else.....last year I printed over 28,000 labels .. never had a complaint.. they all were Sheet Labels.com material. thank you for your great work and customer support....we Really appreciate everything you do.....Donna
(
White Polyester Weatherproof (for laser printers)
)
read more
Beth Essex, consultant pharmacist
I ordered these from Megan on 11/29 over the phone along with two other colors; she could not have been more helpful. I paid the extra $ to receive them in 3 business days. First of all, I was shocked that a business was open the Friday after Thanksgiving. And when they arrived on Monday, 12/2 (just one business day later) I was even more surprised!

I was able to print them all today and will start using tomorrow; the quality is excellent. And so is the customer service.

Thanks Megan!
Sincerely,
Beth Essex
(
Fluorescent Orange (for laser & inkjet printers)
)
read more
Best Product and Service anywhere.
Always fast, customer service is helpful courteous and honest The labels are always top quality as well I only wish every online vendor was this good.
(
White Gloss Laser (for laser printers)
)
read more
Without a doubt, the best quality and customer service in the game!!!
The unmatched quality of these labels are exactly what took the look of my product to a totally professional level! The customer service is equally as stellar!!! The material for my most recent order was out of stock, unfortunately. But the constant contact I received from the customer service department with updates was beyond what I would have ever expected. Always professional, kind and helpful. Thank you for providing a wonderful product and a wonderful experience!!!!
(
Clear Gloss Weatherproof (for laser printers)
)
read more
Excellent Service
You guys are great! It was my first time using you sheet labels and it was so easy to work with them and I am the most pickiest person ever and I needed a rush job on top of that I ended up getting my labels 2 days earlier than the promised time and your prices are great..You all have earned my business for sure!
(
High Gloss (for laser printers)
)
read more
Best Value in Labels. Period.
Ordering was easy, shipping was fast, and the labels arrived promptly and very well packaged, and those were not even the best things about our first buying experience with SheetLabels! The quality of the White Uncoated and of the White Gloss Laser labels is far superior to that of ones we obtained from our past four suppliers, and at a lower cost than most of them. The adhesive on all the labels, even on these standard grade labels, is far stronger than that from other suppliers, and the surface of the labels is much smoother, producing excellent, and inexpensive yet highly professional results not only on black and white but also on full-color labels on HP monochrome and full color laser printers. We have yet to try their other label materials but we would not hesitate to do so in the future as we hope to keep this company as our main supplier of label materials.
(
Standard White (for laser & inkjet printers)
)
read more