Relieve Static From Between Sheets Of Labels From SheetLabels.com With Ease!
Fanning is a quick solution to removing static from between sheets of labels. The video(s) in this Remove Static From Labels video section are going to walk you through the process of fanning your labels to remove static from your weatherproof and vinyl label materials. If you have any video suggestions for this Remove Static From Labels video category, please let us know!
Featured Video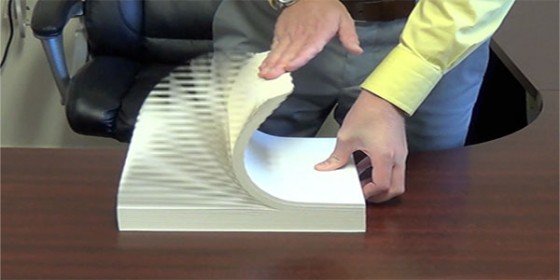 How-to Remove Static From Your Label Sheets
January 24, 2014
Follow the step-by-step instructions shown in this video to correctly fan your labels to remove static from in between the label sheets!
Read it Instead
Reasons to Love SheetLabels.com!

Great service
gold foil round 12-up labels are great product & fast shipping; thank you!
Tom M.

Outstanding service
The website is awesome and it makes it so easy to reorder items and we usually get the labels in just a few days. Always recommend this company to friends. Thank you for your service.
John & wendy V.

President
Tony Dillon is a great customer service representative. He and Lindsey Rice make it very easy to do business with Sheet Label. They can't do enough for you. We are working with the team, headed by Adam Gray, on a very innovative project to fulfill our label needs and save significant resources.
Debbie G.