Clear Gloss Inkjet Labels
For Inkjet Printers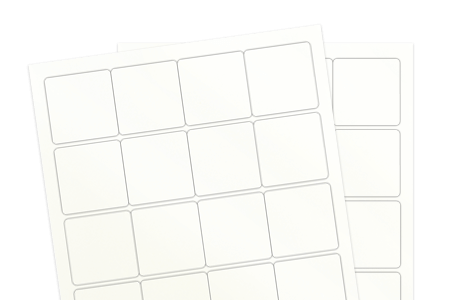 Inkjet printing compatible, lightly textured with a transparent clear, glossy finish. Durable, tear and moisture resistant clear labels.
Inkjet Weatherproof Labels may be exposed to the elements, but saturation or submersion is not recommended. To protect the ink and prevent it from scratching or running off an additional topcoat may be needed.
View Material Specifications
SheetLabels.com Reviews
3/16/2023
The labels are easy to find and the templates work great for our products.
3/16/2023
Easy to order and work well with our work files
3/6/2023
Reasonable prices for small orders, it's awesome when testing what sheet to use. Same day shipping is also great so I don't have to wait the nearly mandatory 7 days with Amazon. The free sample order was also extremely helpful. So far no complaints at all and I'll definitely be ordering again!
2/3/2023
You have a variety of labels that we need for our business. Your turnaround time is quick. I like templates.
Load More