Allergy Labels
1589 Total Reviews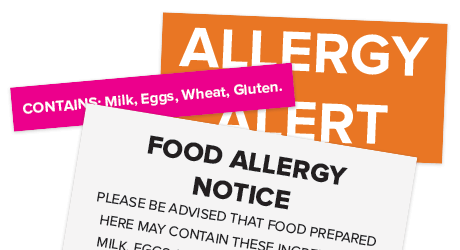 Labels on products detailing certain allergens is a must! With the increase of sensitivities to cetain things such as, gluten, soy, dairy, GMOs, or specific chemicals its imperative that your food products, vitamins and/or supplements are labeled properly and according to certain guidelines. We offer an array of label materials that are even FDA compliant too!
Printed or Blank Allergy Labels
We know how important it is to label food and beauty products for allergens, so we've made sure to include a variety of different sizes and colored label materials available in our portfolio so that labeling items for allergens is simple and most importantly, effective. Whether you are in the cosmetic, food, fitness or chemical industry, labeling your products for certain allergens will only make you more trusted within your customer base.
---
SheetLabels.com Reviews
3/23/2023
Great quality labels and the best customer care!
3/23/2023
hard to see which side the labels are on. And pages are full of static electricity after printing. Other labels I have used don't seem to have that problem. And all labels I use are weatherproof so should be very similar.
3/23/2023
Great customer and seamless ordering process. Making changes to an order is also a breeze.
3/17/2023
Cost & the ease of dealing with employees over the phone.
Load More