Canning Labels
876 Total Reviews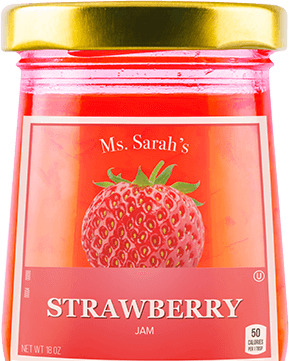 Canning season is every season! From preparing decadent jams and chutneys, to canning seasonal berry spreads and savory gravies, we have any and all size labels for every-day canning purposes! We have great label materials as well, everything from rustic materials, to high gloss, high-shine, high-end materials ideal for capitalizing upon photo-quality artwork, we got your needs covered!
Printed or Blank Canning Labels
You prepare the canned goods, we'll custom print your logo, branding message or item specific name on the labels. Might you need inventory labels for your large canning operation? We have that too! All you need to do is, stick it to your jars and either save them for later, or start selling them!
---
SheetLabels.com Reviews
Michael Sanders
8/31/2020
The margins labels I just bought were too close to the edge of the paper, beyond the tolerance of the professional laser printer I was using -- so basically the labels are useless for me now. Perhaps there's a disclaimer somewhere on the page advising that customers should confirm compatibility with their printer. But that's not the point. For a size that's CLEARLY incompatible with any standard printer, you should have a warning that can't be missed. After all, compatibility with typical printers is th
Brandon Ensz
8/30/2020
I have been using Avery labels but couldn't find what I was needing for AB reasonable price so I found you guys. The main difference I noticed right off is that Avery labels are a bit thicker but with that being said I haven't had any issues with your labels being too thin or anything like that. They have been working very well.
Brenda Phillips
8/28/2020
Just what I needed.
Janet Miller
8/28/2020
Have a chat center to answer questions
Load More