Nutrition Labels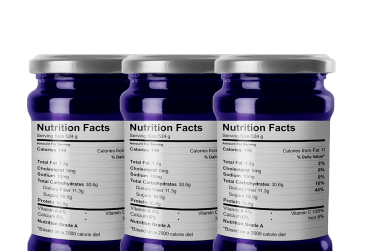 Counting calories, carbs or salt intake? If so, you know the importance of reading nutrition labels on the food you consume. Make sure your food products have up-to-date nutrition facts labels and that if they contain any allergens, that those are clearly marked on the label as well.
Printed or Blank Nutrition Labels
Our health is at a paramount, make sure your label does your food product justice! Need help? We'd love to partner with you to make your label design seamless and it's presentable, impeccable.
---