Nutrition Labels
1019 Total Reviews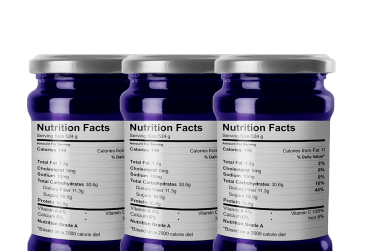 Counting calories, carbs or salt intake? If so, you know the importance of reading nutrition labels on the food you consume. Make sure your food products have up-to-date nutrition facts labels and that if they contain any allergens, that those are clearly marked on the label as well.
Printed or Blank Nutrition Labels
Our health is at a paramount, make sure your label does your food product justice! Need help? We'd love to partner with you to make your label design seamless and it's presentable, impeccable.
---
SheetLabels.com Reviews
Kai Tan
8/31/2020
easy to find and order what you need
Roxana Segovia Beltran
8/31/2020
Proofs
David Conner
8/31/2020
The orders always arrive promptly and as expected.
Brandon Ensz
8/30/2020
I have been using Avery labels but couldn't find what I was needing for AB reasonable price so I found you guys. The main difference I noticed right off is that Avery labels are a bit thicker but with that being said I haven't had any issues with your labels being too thin or anything like that. They have been working very well.
Load More