ID Labels
1928 Total Reviews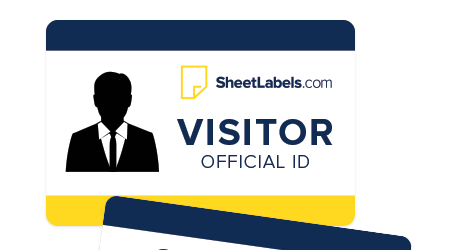 At SheetLabels.com we have a large selection of products that can be used as hospital ID labels. We have a great selection of bright colored labels that are perfect to use for different clearance levels.
Printed or Blank ID Labels
With the different color options that we manufacture you can even change colors monthly or yearly on your employees ID badges. We can supply you with blank labels or we can print your artwork on them before they even leave our facility! The options are endless. Let us partner with you for all your labeling needs!
---
SheetLabels.com Reviews
9/26/2023
Nothing
9/23/2023
They make it very easy to upload designs and the proofing process is easy to understand
9/20/2023
great selection of sizes and finish options.
9/19/2023
I like that I receive an online proof of my entire order all in one click. I like that I actually receive an online proof after your team has reviewed my work rather than the built-in software/website doing it for me. I like how many options I have to choose from on the same page, rather than jumping from page to page. I like how quick your turnaround time usually is. I like that someone will reply to me in a timely manner when I email with questions.
Load More