Syringe Labels
807 Total Reviews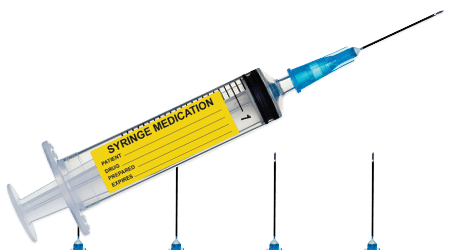 If you work in a lab or hospital, syringe labels may be necessary for various testing purposes. We have a large selection of high quality, durable labels that are weatherproof if they will be exposed to moisture.
Printed or Blank Syringe Labels
We also manufacture labels that are temperature resistant, meaning they are made specifically to work in extreme hot or cold temperatures. Need something that is compliant with a specific regulation? Check out material compliancy page for more information!
---
SheetLabels.com Reviews
Debbie Shehan
8/31/2020
The quality and prices are great!
Kathryn Balistreri
8/27/2020
Good prices and easy ordering.
Symoan Imani Spencer
8/27/2020
I love the quality of the products.
Clifford W Lindgren
8/24/2020
Variety of sizes available.
Load More