Custom Take Out Labels
5142 Total Reviews
Free design templates & free design review by our expert designers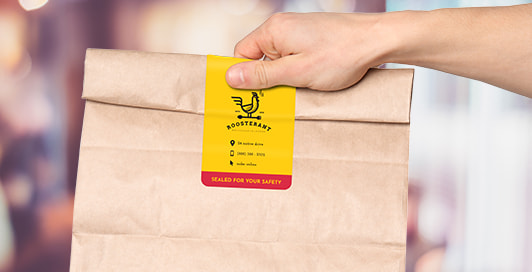 Printed Takeout Labels · Fast & Easy
Professionally printed high-quality custom takeout labels. Crafted by an industry-leading team of designers and operators. Provide your own file for printing or create a design quickly and easily using our state of the art design software.
SheetLabels.com Reviews
11/30/2023
Quick and easy
11/30/2023
Quality and speed
11/29/2023
Great customer service and prices.
11/29/2023
I found the website misleading on production lead times. Also when I chatted to clarify production times I was told you guys were behind schedule AFTER I entered the order. I paid top dollar for fast shipping, and later found out that there could have been a rush option by email. Asked for a rush quote, and never received it. Very disappointed, and MUCH ANXIETY to get the stickers to Vegas for F1 on time. :(
Load More