Custom Water Bottle Labels
5150 Total Reviews
Free design templates & free design review by our expert designers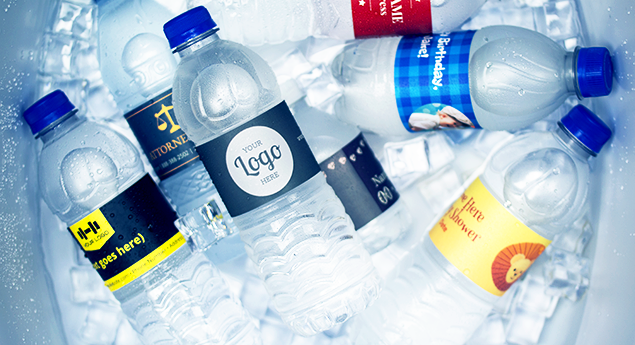 Printed Water Bottle Labels · Fast & Easy
Get custom printed water bottle labels on sheets, rolls or cut-outs. High quality water label printing at some of the industry's lowest prices! Looking for more sizes? Give us a call, we'll print any size, shape or volume. Multiple artworks accepted, no setup costs, free design support.
SheetLabels.com Reviews
12/4/2023
Nice people
12/4/2023
Easy to find the exact label you're looking for.
12/3/2023
Custom service: I had a problem with my order, and it was resolved, and no time!
12/1/2023
Great label quality. Great customer care. I love the promotions you offer.
Load More