Pacific Blue Labels (Inkjet or Laser)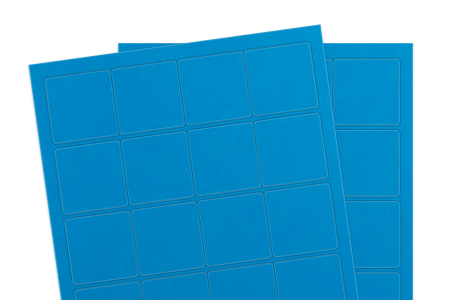 Rolling waves, cool breeze, birds chirping, sun shining. Ahhh, the ocean! No wait, that's just what we think about when we look at the pacific blue label material! Gotcha! Bright, vivid, yet charming and serene. Choose to incorporate the pacific blue material into your next labeling project and project beauty and peace.
View Material Specifications
SheetLabels.com Reviews
4/26/2023
Lots of options, fast shipping.
3/2/2023
GREAT site - easy to navigate - amazing selection!
6/20/2022
Quality is excellent, customer service is excellent. Prices on small quantities of labels are terrible but I understand sheetlabels is more of a bulk pricing operation; for smaller runs labelsbythesheet.com has you beat by a mile, but sheetlabels offers some shapes/colors they don't so there are pros and cons on either side.
12/29/2021
Found colored labels in the exact size I needed.
Load More