Milk Labels
1436 Total Reviews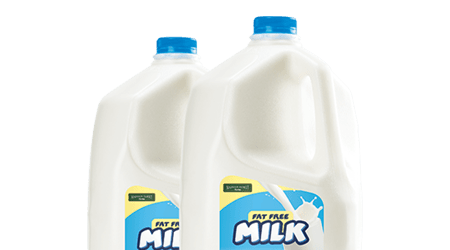 Dairy farms are another area of agriculture where having the right label is of the utmost importance! Since most dairy products will go bad within a few weeks after they are packaged or bottled, labels on dairy products need to reflect that. Browse a selection of blank labels or get your custom printed by us!
Printed or Blank Dairy Labels
Labels for dairy products including cheese, ice cream, sour cream or cottage cheese need to have the right amount of room to list nutritional facts, expiration dates, as well as other crucial nutritional information pertinent to customer consumption. We have what you need, take a look today!
---
SheetLabels.com Reviews
Juliana Maia
3/23/2023
Great quality labels and the best customer care!
Kim D Holmes
3/22/2023
Easy
Chaim Weiser
3/21/2023
Their great reliable service
Stacie Barry
3/18/2023
I really love Sheet Labels. However I think the label making software can be improved. I cannot copy and paste text into a label I am making without it being all in one line. So, for example, if I have a 5x4" label with paragraph of text in a word doc, then copy and paste the words into your program, it is all on one line in your program. Like from Maine to California long. Then I have to slide the whole line to the right so I can see the beginning part on the left. Then I have to hit return where I t
Load More