Agriculture Labels
1375 Total Reviews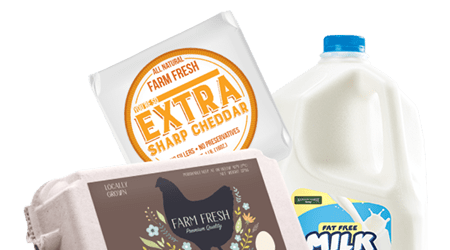 Offering a wide selection of blank and custom printed labels ideal for the agricultural industry! Whether you need labels for cheese, milk, eggs, or even beef we have everything that you will need. Find weatherproof materials and temperature resistant materials, to materials that are designed for high-end packaging needs and everything in between! Need to label food products that may contain allergens? We have great materials for those too. Custom sizes and packaging available!
---
SheetLabels.com Reviews
3/23/2023
Great quality labels and the best customer care!
3/22/2023
Easy
3/21/2023
Their great reliable service
3/18/2023
I really love Sheet Labels. However I think the label making software can be improved. I cannot copy and paste text into a label I am making without it being all in one line. So, for example, if I have a 5x4" label with paragraph of text in a word doc, then copy and paste the words into your program, it is all on one line in your program. Like from Maine to California long. Then I have to slide the whole line to the right so I can see the beginning part on the left. Then I have to hit return where I t
Load More