Monthly Baby Labels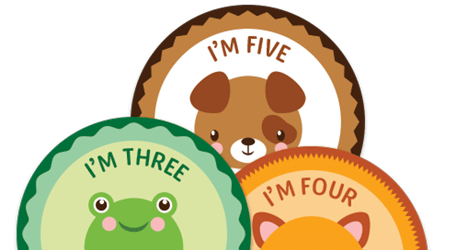 Track your baby's growth per month with adorable, custom printed labels! It's all the craze, posting photos of your little man or little princess is fun and oh so easy. With a wide variety of fun, uniquely shaped labels, and such a broad variety of materials to choose from - selecting a label is a breeze!
Printed or Blank Monthly Baby Labels
From fun heart shapes, to round, oval, and even circle labels, we make showcasing your child's monthly development momumental and unforgettable!
---