Clothing Labels
2076 Total Reviews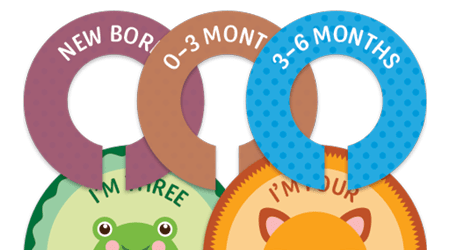 Labels to cover up the tags in your shirts or pants, perfect for labeing your child's clothes before heading off to camp, and great for labeling items for garage sales, find a wide variety of labels ideal for labeling clothes and other garments. From small labels to oversized ones, to funky shaped sizes as well, find the perfect label right here! Get them blank or custom printed with your name, your child's name, or your logo.
---
SheetLabels.com Reviews
3/24/2023
The label color originally displayed was not the color on the proof. I went with the proof color as to not delay the process. However, closer matching would be good. Also, the four day turnaround really shouldn't be advertised as such since the process itself takes much longer is closer to two weeks overall. The team did do a good job, however of answering my questions and getting back to me quickly. I may still look at using this company in the future.
3/21/2023
Their great reliable service
3/19/2023
I am able to buy in bulk and get excellent prices. I do wish when i recieve my labels they can put what size they are on there. It also has fast shipping, and dependable service. I will always use sheetlabels
3/16/2023
Everything! Simple website, great customer service, love the free samples, beautiful custom labels, and great prices!
Load More