How do I apply the free shipping deal?
To apply our free shipping deal to your order, you'll first need to ensure your cart's item total is at least $55 before tax and shipping costs. Our free shipping deal is only valid on orders $55 or more.
Next, you'll want to enter the code "FREESHIP" into the discount section of the checkout page, as shown in the image below. Once the code has been applied, you should see the discounted amount above the code you just entered.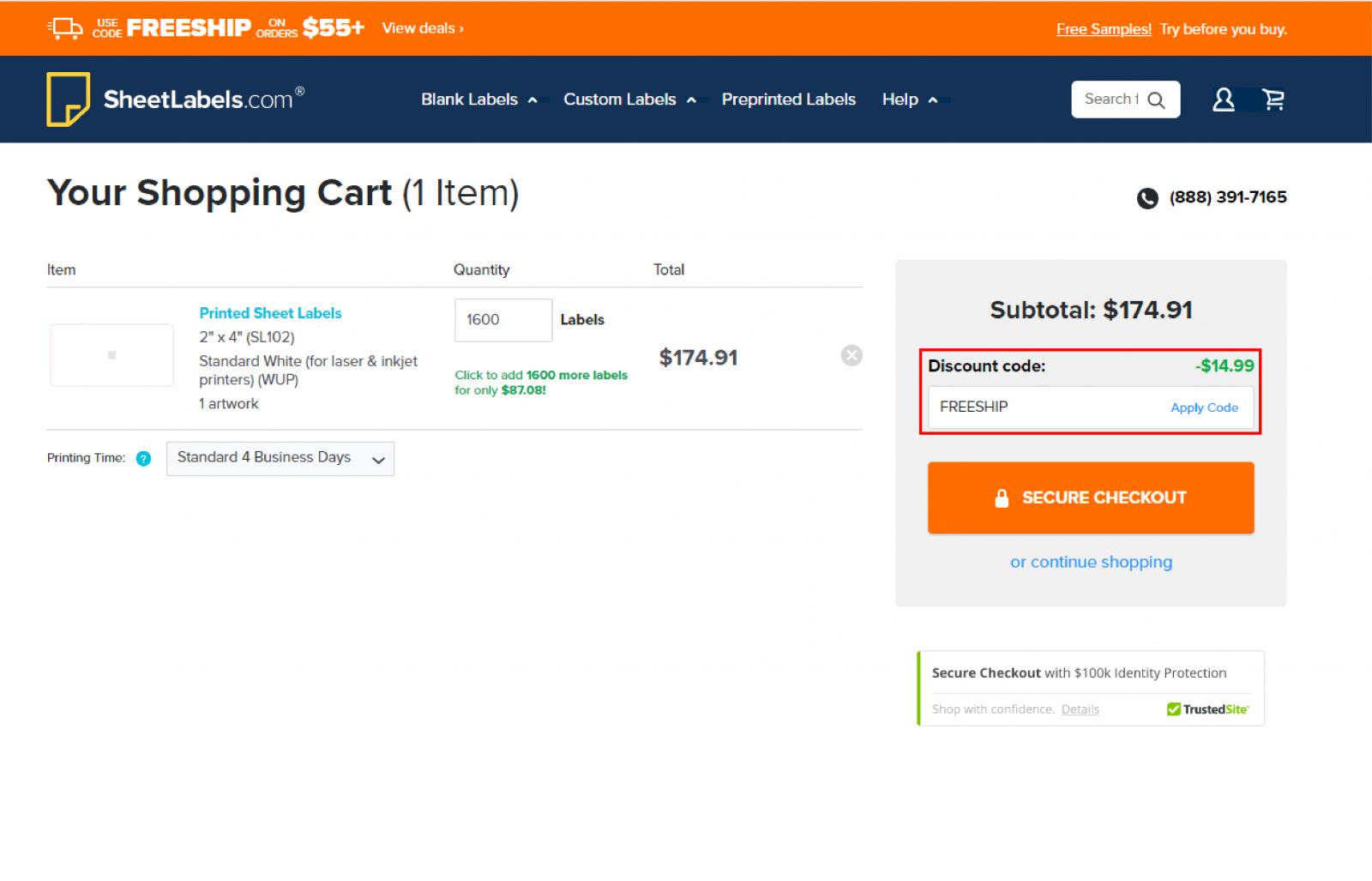 Continue on to the secure checkout page and fill in the required information. Once you enter your shippping address, you'll be able to see the different shipping options available for your location. You'll see the standard shipping option is marked as free, as shown in the image below.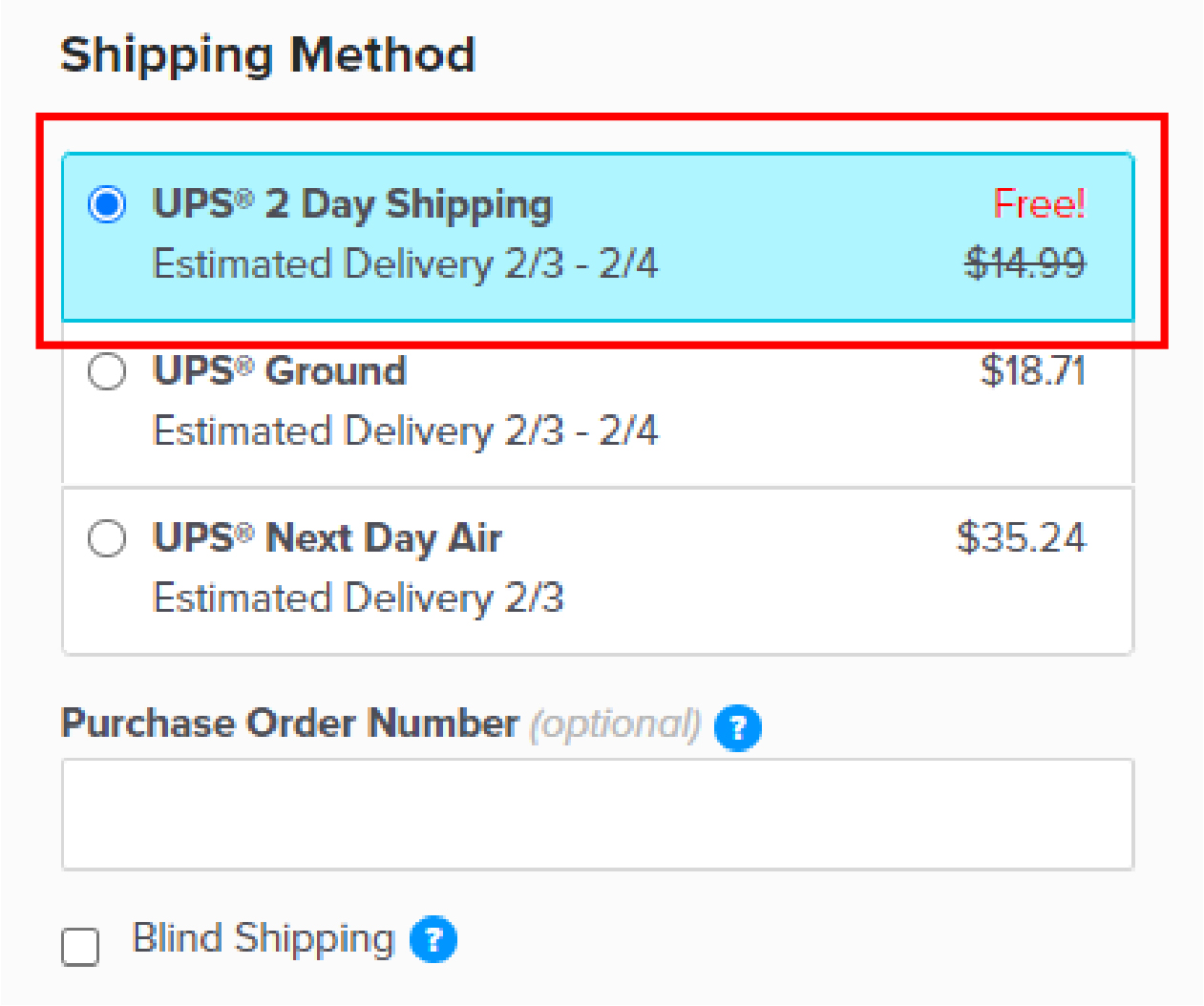 Choose the option marked "Free!" to enjoy your free shipping. Please note that free shipping deals cannot be combined with any other offers unless otherwise stated.
Was this helpful?
Need help? We're here!
Our expert customer service team is ready to help you with any questions or concerns you may have.
Real time help is available
Monday through Friday 9AM - 6PM EST
Need help? We're here!
Our expert customer service team is ready to help you with any questions or concerns you may have. Real time help is available Monday through Friday 9AM - 6PM EST
Contact