How do I check my order history?
To access your order history, you'll first need to sign into your SheetLabels.com account. You can do this by selecting the user icon in the upper right-hand corner of your screen.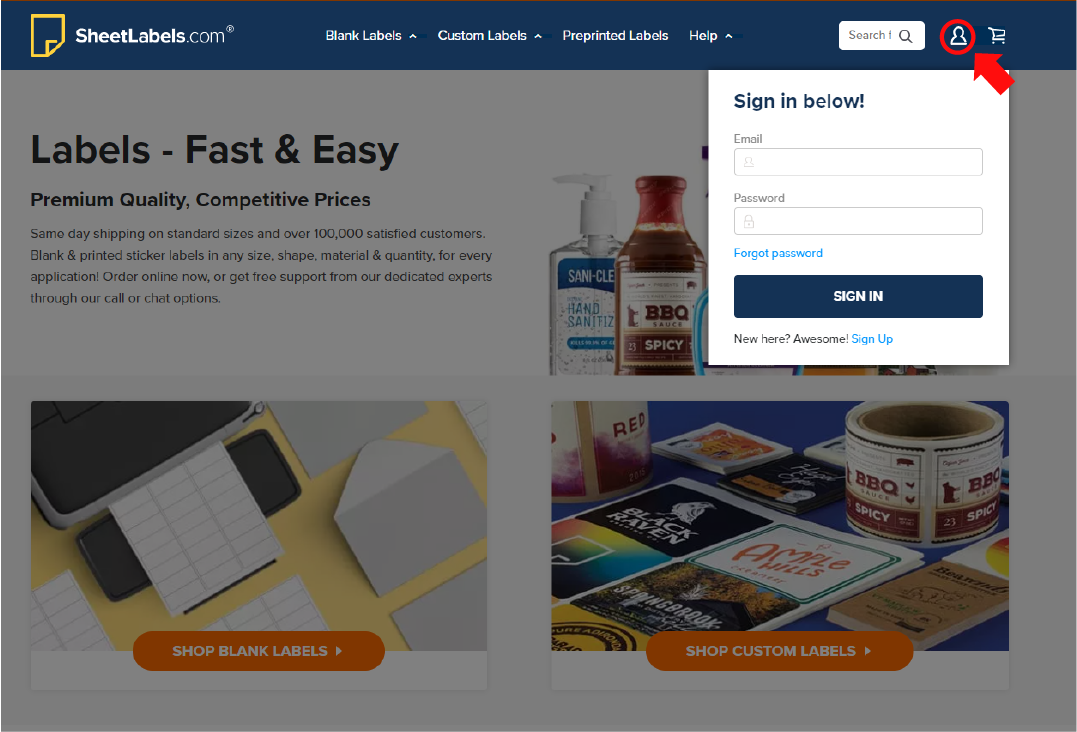 Once you're signed in, click the user icon again to view the updated menu. You'll then want to click on "Your Orders" from the drop-down menu. This will give you a list of the previous orders made on your account.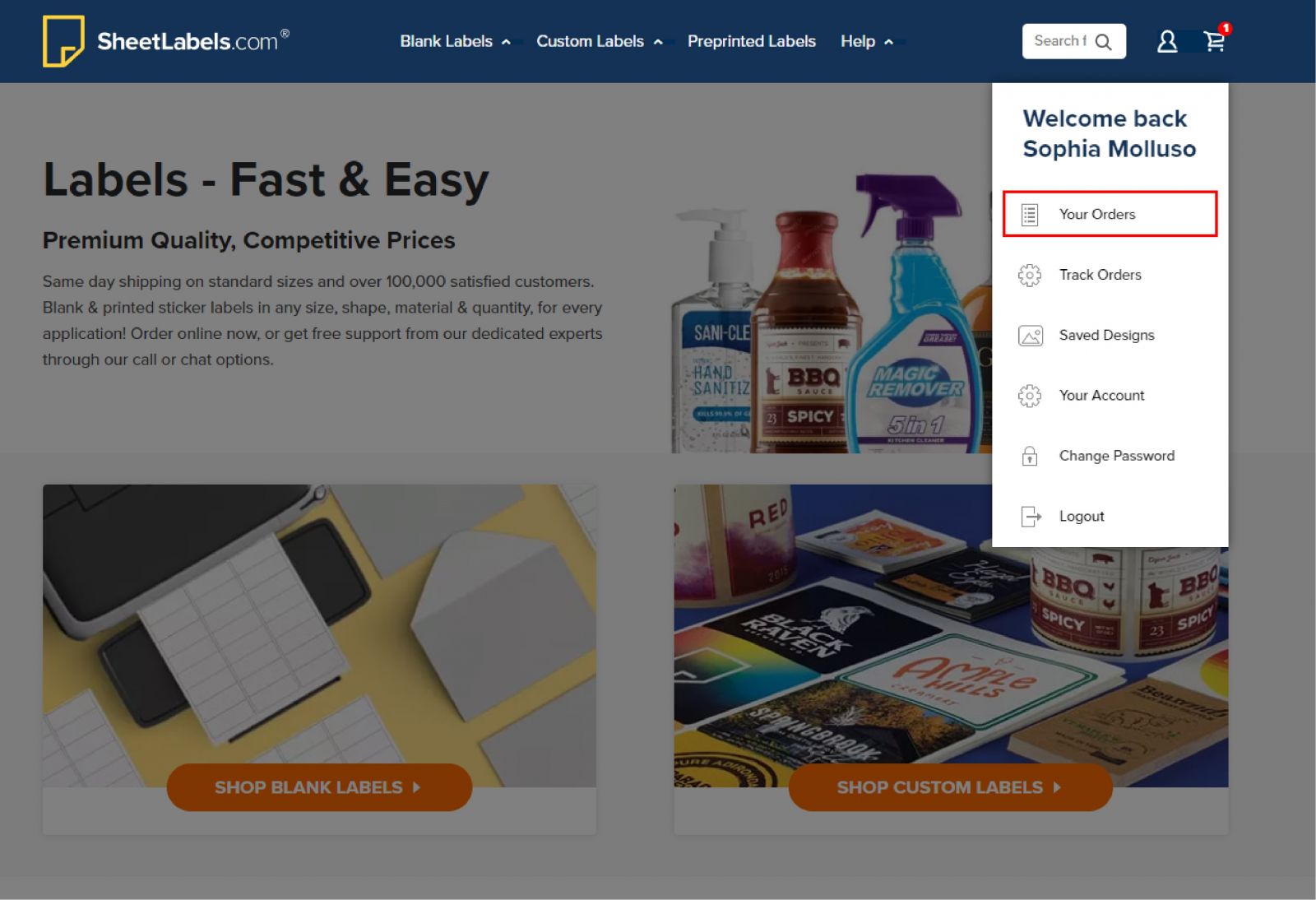 If you don't see an order you're looking for, it's possible the order may have been placed while you were not signed into your account. If this is the case, that order will not show up within your order history. For further assistance with finding or viewing an order, please contact our Client Services Team. One of our dedicated representatives would be happy to asssit you!
Was this helpful?
Need help? We're here!
Our expert customer service team is ready to help you with any questions or concerns you may have.
Real time help is available
Monday through Friday 9AM - 6PM EST
Need help? We're here!
Our expert customer service team is ready to help you with any questions or concerns you may have. Real time help is available Monday through Friday 9AM - 6PM EST
Contact