Do you have a minimum order quantity?
There is no minimum order quantity for blank sheet labels. You can order as little as one sheet! You will find that our list of quantities starts at 25 sheets, though you may order as little or as many sheets as you wish. Simply click the "Need a custom quantity?" text to enter your preferred number of sheets.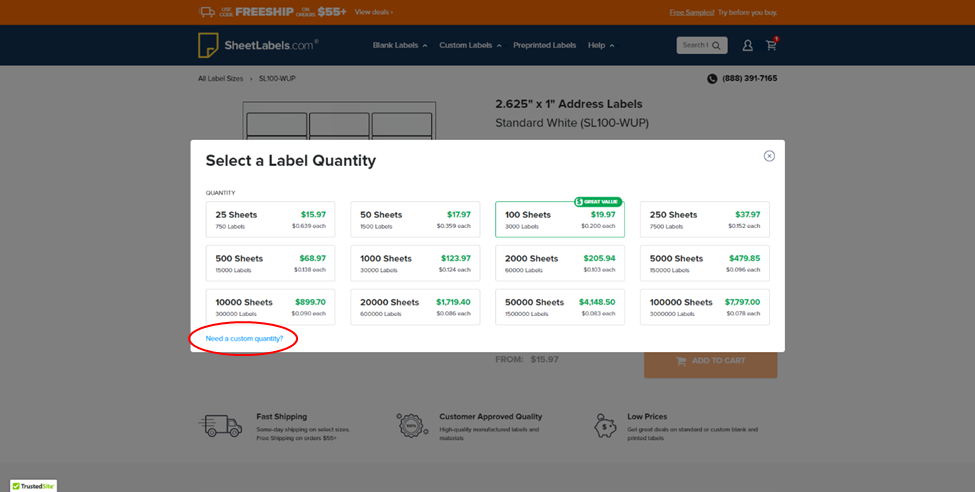 There is a 50-label minimum for roll labels.
Was this helpful?
Need help? We're here!
Our expert customer service team is ready to help you with any questions or concerns you may have.
Real time help is available
Monday through Friday 9AM - 6PM EST
Need help? We're here!
Our expert customer service team is ready to help you with any questions or concerns you may have. Real time help is available Monday through Friday 9AM - 6PM EST
Contact