What sizes do you offer for roll labels?
Our custom printed roll labels are offered in a variety of sizes that you will find when configuring and pricing your label. We have an extensive list of preselected sizes and shapes to choose from, but you can also select a custom size and specify your dimensions if needed.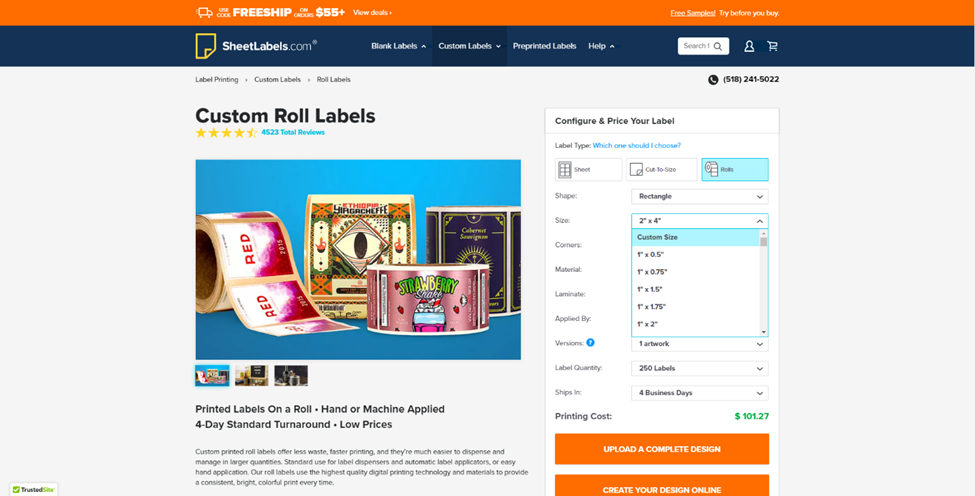 We can produce virtually any shape and size label. If you are unsure whether your label can be produced, contact us and we'll connect you with an expert to learn more.
Was this helpful?
Need help? We're here!
Our expert customer service team is ready to help you with any questions or concerns you may have.
Real time help is available
Monday through Friday 9AM - 6PM EST
Need help? We're here!
Our expert customer service team is ready to help you with any questions or concerns you may have. Real time help is available Monday through Friday 9AM - 6PM EST
Contact