What is your delivery time for my printed labels?
Our standard turnaround time for custom labels is 4 business days after proof approval and the shipping time will depend on your chosen method. We do offer expedited printing and shipping options, including 2-day and 24 hour rush options for an additional fee. You can get an idea for how long your delivery time will be when viewing your cart. From here, you can see the printing time you have selected and can update it if needed.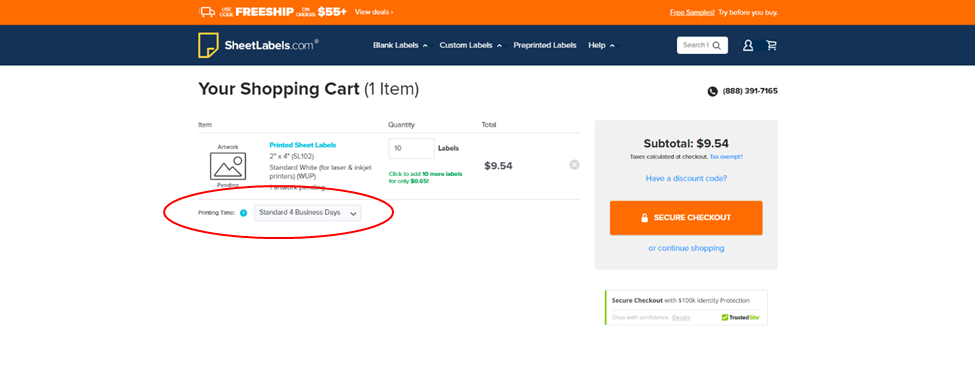 Click the dropdown arrow to choose to upgrade to 2 business days, or 24-hour rush.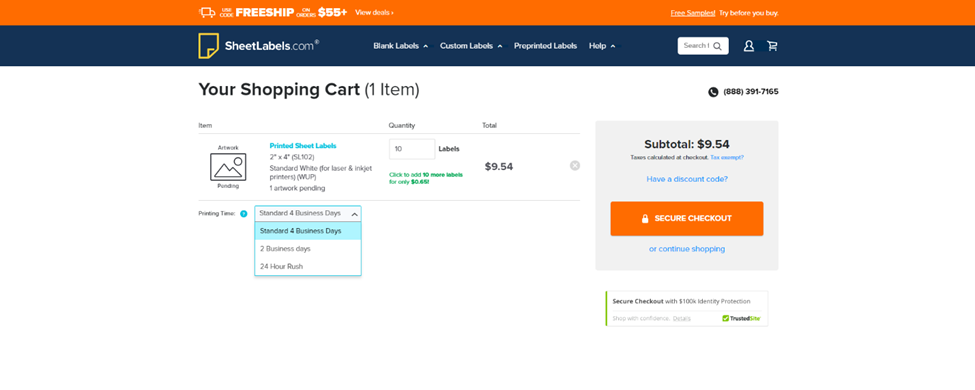 You can also click the (?) icon for a full calendar view outlining your estimated ship date based on the printing time you have selected.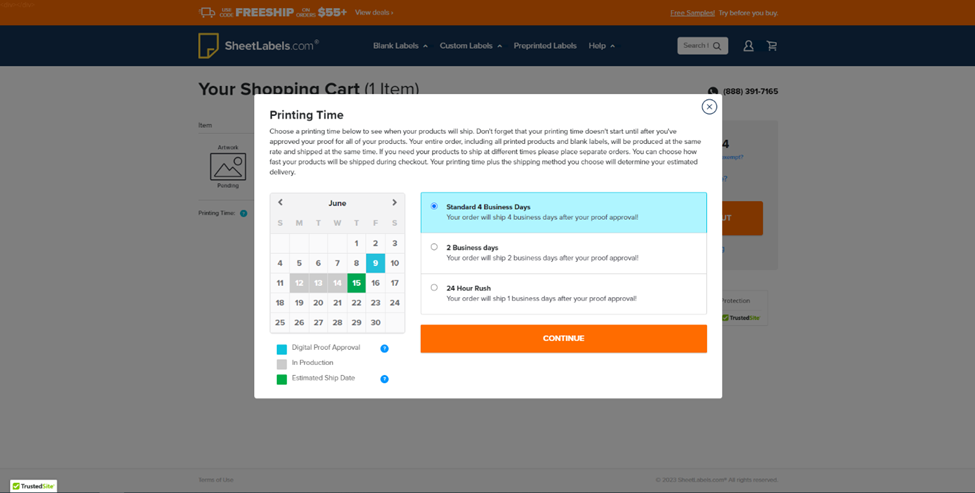 Once you proceed to checkout, enter your shipping information to generate a list of shipping methods to choose from. Here is where you can choose to expedite your shipping time if necessary.

It is important that you review and approve your proof in a timely manner to avoid any delays in production and/or delivery times. Of course, if you have any questions about the status of your order and when you can expect your order to be delivered, you can always contact us for more information.
Was this helpful?
Need help? We're here!
Our expert customer service team is ready to help you with any questions or concerns you may have.
Real time help is available
Monday through Friday 9AM - 6PM EST
Need help? We're here!
Our expert customer service team is ready to help you with any questions or concerns you may have. Real time help is available Monday through Friday 9AM - 6PM EST
Contact