Where are your templates?
All of our templates are located on our templates page. You can access them towards the top of our site under the help center > free label printing templates.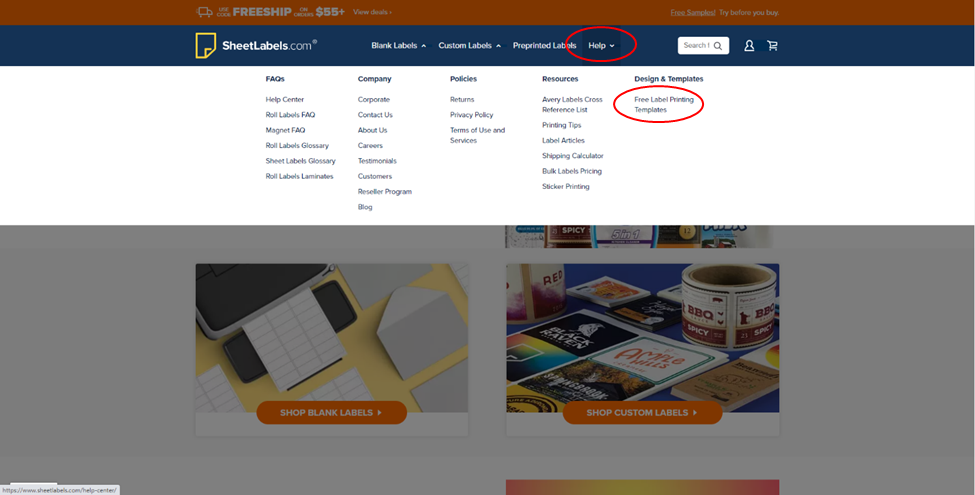 For most sizes, we offer three formats to choose from: Microsoft Word, PDF, or our online design tool. To find your specific template, you can search by label size, number of labels per sheet, label shape, or by template number. The template number can be found on your label packaging or in your account's order history. We also recommend checking out our printing tips for additional information on printing your labels.
Was this helpful?
Need help? We're here!
Our expert customer service team is ready to help you with any questions or concerns you may have.
Real time help is available
Monday through Friday 9AM - 6PM EST
Need help? We're here!
Our expert customer service team is ready to help you with any questions or concerns you may have. Real time help is available Monday through Friday 9AM - 6PM EST
Contact